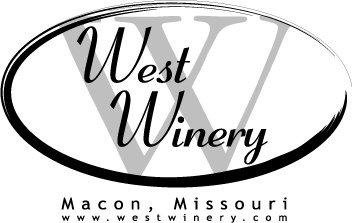 West Winery is a small North Central Missouri Winery located in downtown Macon, Missouri owned by Chris and Jen West. The winery was started August 2007 with the hopes that Macon County would enjoy a local winery.
West Winery produces a wide variety of wines from sweet to dry. For more information about West Winery, please visit their website: westwinery.com
Our three locations!
West Winery in Macon, MO (2007)
Jackson Stables West Winery in Kirksville, MO (2009)
Cave Hollow West Winery in Hannibal, MO (2010)